It is a beautiful day for our Austin Homecoming Parade. It begins in Downtown Decatur at 5:30 p.m. A pep rally will be held after the parade at Daikin Amphitheatre.

Happy Homecoming! Go AHS Black Bears!!! Beat Grissom!!! Don't miss the game: Friday Night (Sept. 30) at 7 p.m. in our Black Bear Stadium.

Our Homecoming Dance is October 1st in the AHS Cafeteria from 7:30-10:30pm. Only AHS and AJHS students may attend. Tickets go on sale today. Tickets are $10 and can be purchased in room A129 or B108 before/after school or during AHOP. No tickets will be sold at the door! Make sure you purchase your tickets by 3:30 on Sept. 30th. Dress is Semi Formal.

Homecoming festivities will be held this week! AHS will play Grissom on Friday, Sept. 30, 7 p.m., in the AHS Black Bear Stadium. Details are given in the Parent Newsletter. Dress Up Days are as follows: Monday (9/26): 'Merica Monday; Tuesday (9/27): Team Tuesday (Jersey Day); Wednesday (9/28): Wake Up Wednesday (Pajama Day); Thursday (9/29): Anything but a Backpack; Friday (9/30): Homecoming Shirt (School Spirit).

The AHS Black Bears fought to the end of the football game Friday night against Gardendale and were the victors. The teams were tied for the majority of the game and the supporters, the cheerleaders, and the band kept the energy going. Congratulations to our AHS Black Bears!

The Pride of Austin High Marching Band captured the highest honors in each category at the Pride of the Valley Marching Festival in Pinson. Our band had the highest overall score of all bands competing and the Color Guard also had the highest overall score of all bands. Congratulations!

Congratulations to our AHS Cross Country Team! They made a great showing at the Black & Gold Classic in Scottsboro. Our team had 21 PRs and 2 guys came in under 20 minutes. Way to go, Black Bears!

Be sure to read the Parent Newsletter and Daily Announcements! There is much information available about upcoming events, activities, tryouts, Homecoming and much more. It's only September but information on different scholarships is already available.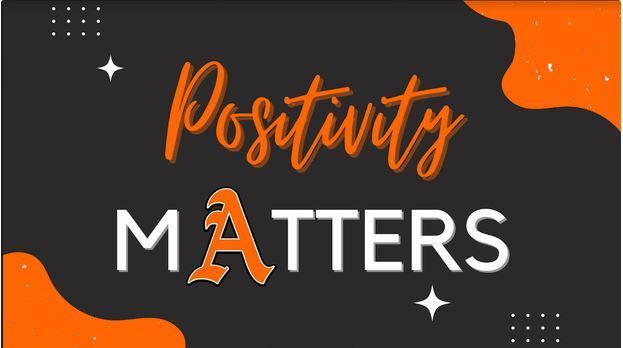 It has been a great week at AHS, and it's always good to be a Black Bear! #PositivityMatters

Seniors, the Senior Panoramic photo session has been rescheduled for October 6 at 9:30 a.m. Please contact Mrs. Dixon with any questions.

A link to the PowerSchool login site for students and for parents has been placed on the AHS website under Parents and under Students for your convenience.

School meals are not free this school year. Households must complete an application for free or reduced meals. An application may be picked up at the AHS Front Desk or may be submitted online. If using the online link, please click "Apply for Meals Today."
https://family.titank12.com/

Don't miss the latest information from school meals, cell phone policies, student activities and more! Read the AHS Parent & Student Newsletter from Principal Garth, located on this site. It is a great year to be an AHS Black Bear!